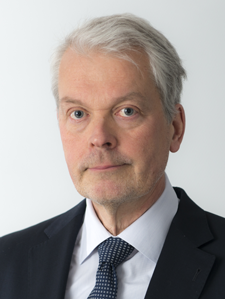 Veli Matti Ruotsala (b. 1956)
M.Sc. (Eng.)

Main occupation

Deputy CEO and Member of the Executive Management Team, Fortum Corporation, retired as of 1 November 2017


Primary work experience
Deputy CEO, Fortum Corporation 2016–2017; executive management positions in Fortum Corporation since 2007; managing director, director and manager positions in Oy Valtra Ab, AGCO Corporation and Konecranes Oyj


Member of the Board since
2008, as of 2010 Chairman or Vice Chairman, in rotation, Chairman since 23 March 2018
Key positions of trust
Chairman of the Board of PKC Group Ltd
Member of the Board of Halton Group Ltd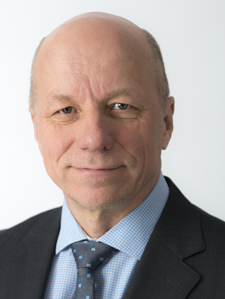 Lauri Johannes Virkkunen (b. 1956), until 31 July 2018


M.Sc. (Econ.), M.Sc. (Eng.)



Main occupation


President and CEO, Pohjolan Voima Oyj



Primary work experience
In the position since 2010
President and director positions in Vattenfall AB, Vattenfall Oy, Vattenfall Verkko Oy and Tampella Power Oy

Member of the Board since


2010, Chairman or Vice Chairman, in rotation. Vice Chairman until 31 July 2018

.

Key positions of trust

Chairman of the Board of Oy Alholmens Kraft Ab and Voimatel Oy
Chairman or Member of the Board of several PVO Group companies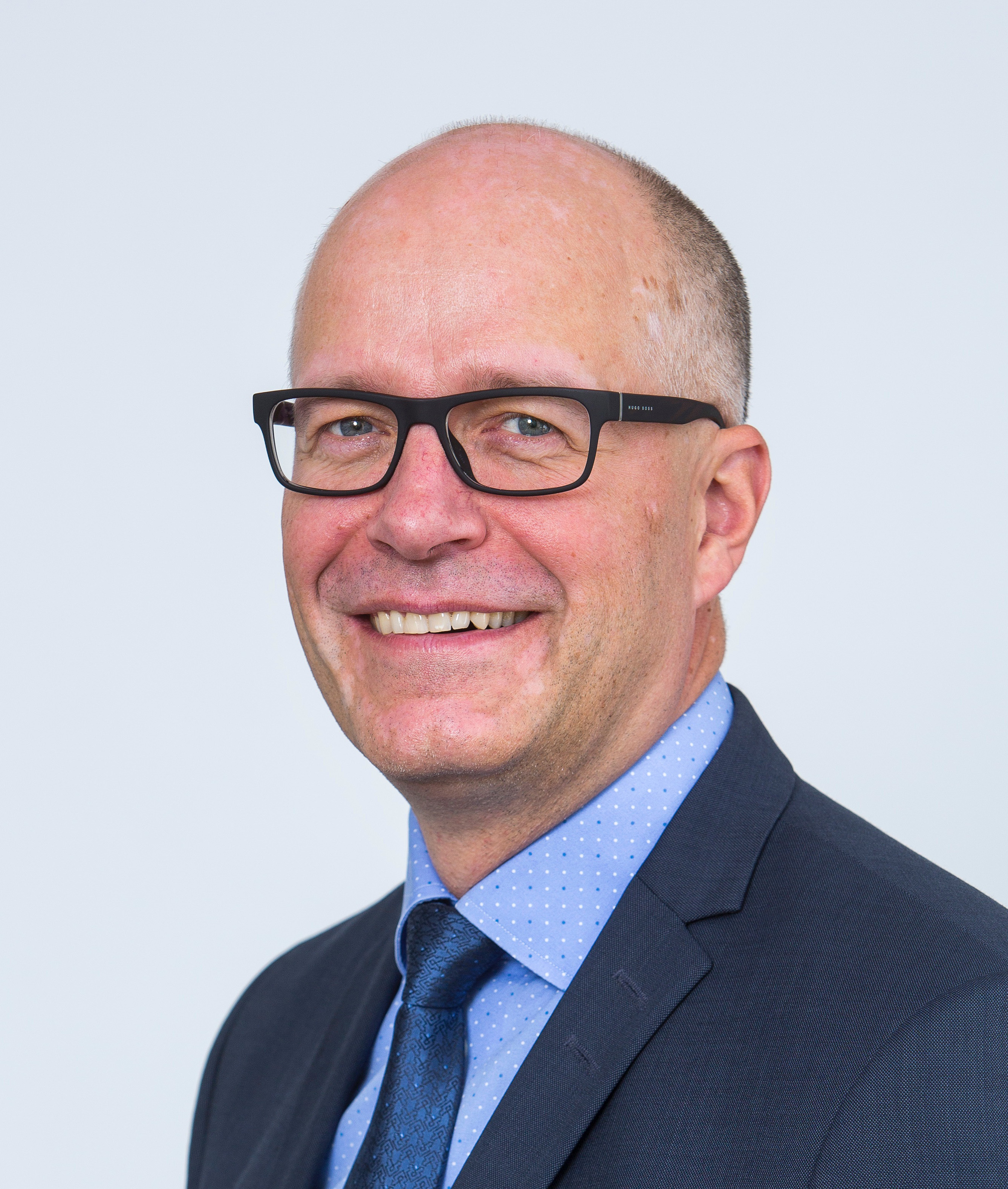 Ilkka Tykkyläinen (b. 1966)


M.Sc. (Tech.), eMBA



Main occupation
CEO of Pohjolan Voima Oyj since 1 August 2018
Primary work experience
CEO of Efora Oy, director positions in ABB and Elisa Oyj

Member of the Board since
As of 1 August 2018 Chairman or Vice Chairman, in rotation, Vice Chairman since 1 August 2018
Member of the Board of PVO-Vesivoima Oy, PVL Lämpövoima Oy and Alholmens Kraft Oy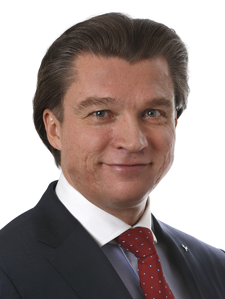 Esa Antero Kaikkonen (b. 1969)


LL.M trained on the bench



Main occupation


CEO of Metsä Tissue Oyj



Primary work experience


CEO of Metsä Tissue since 2018, Metsä Wood's Executive Vice President 2013–2018, Metsä Group's Executive Vice President, Strategy 2017–2018 and Metsä Group's Executive Vice President, Legal Affairs 2003–2013.



Member of the Board since
2017

Key positions of trust


Member of the Board of Metsä Fibre Oy, Metsä Spring Oy, Pohjolan Voima Oyj, Teollisuuden Voima Oyj and Metsäteollisuus ry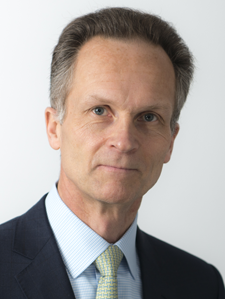 Tapio Juhani Korpeinen (b. 1963)

Main occupation


Chief Financial Officer, UPM-Kymmene Corporation and Executive Vice President, UPM Energy



Primary work experience
In the present position since 2013
Chief Financial Officer of UPM-Kymmene Oyj since 2010; President, Energy and Pulp Business Group, UPM-Kymmene Corporation since 2008; Strategy and Mergers and Acquisitions tasks in UPM-Kymmene Oyj since 2005; Management consulting in Jaakko Pöyry Oy

Member of the Board since
2008

Key positions of trust


Chairman of the Board of Pohjolan Voima Oyj, Vice Chairman of the Board of Kemijoki Oy, Member of the Supervisory Board of Varma Mutual Pension Insurance Company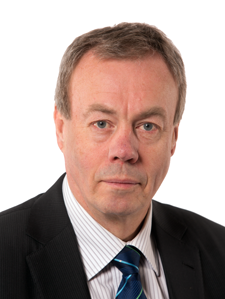 Pekka Kalevi Manninen (b. 1954)


M.Sc. (Eng.)



Main occupation


CEO, Helen Ltd and CEO, Oy Mankala Ab



Primary work experience
In the present position since 2012
Director positions in Helsingin Energia since 1999

Member of the Board since
2012

Key positions of trust


Member of the Board of EPV Energia Oy, Voimapiha Oy, Kemijoki Oy, Suomen Hyötytuuli Oy and Helsinki Metropolitan Smart & Clean Foundation
and Chairman of the Board of Suomen Merituuli Oy and Suomen Energia-Urakointi Oy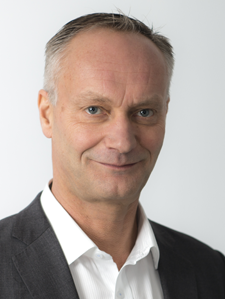 Markus Knut-Johan Mannström (b. 1963)


M.Sc. (Eng.)



Main occupation


Executive Vice President, Division Biomaterials, Stora Enso Oyj



Primary work experience
In the present position since 2017
Chief Technology Officer, Stora Enso Oyj 2015–2017; Member of the Group Leadership Team, Stora Enso Oyj since 2015; General Manager of Stora Enso's Guangxi project in China 2013–2014; Member of Renewable Packaging Division Management Team 2009–2014, several managerial positions in large investment and R&D projects within Stora Enso since 2001

Member of the Board since
2015

Key positions of trust
Member of the Board of Montes del Plata Oy and Veracel Oy
Deputy Member of the Board of Pohjolan Voima Oyj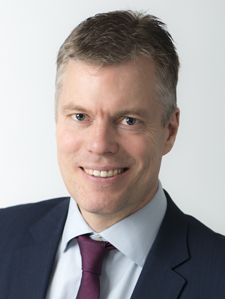 Markus Heikki Erdem Rauramo (b. 1968)


M.Sc. (Econ. and Pol. Hist.)



Main occupation


Chief Financial Officer and Member of the Executive Management Team, Fortum Corporation



Primary work experience
In the present position since March 2017
Executive Vice President, City Solutions Division, Fortum Corporation 2016–2017; Executive Vice President, Heat, Electricity Sales and Solutions Division, Fortum Corporation 2014–2016; Chief Financial Officer, Fortum Corporation 2012–2014; CFO and Member of the Management Team of Stora Enso Oyj 2008–2012; several financial and strategic tasks in Stora Enso Oyj in Helsinki, London and Brussels in 1993–2008

Member of the Board since
2013

Key positions of trust
Member of the Board of Wärtsilä Oyj
Vice Chairman of the Administrative Council of Uniper SE
Chairman or Member of the Board of several Fortum Corporation companies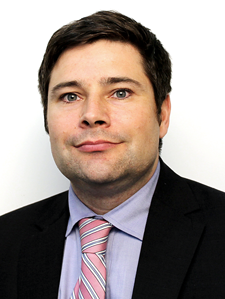 Anders Daniel Renvall (b. 1973)


M.Sc. (Eng.)



Main occupation


CEO, Kymppivoima Oy



Primary work experience
In the present position since 2013
Manager, Production, Kymppivoima Oy 2004–2013; Asset Development Manager, TXU Nordic Energy; Consultant, Pöyry/Ekono

Member of the Board since
2017

Key positions of trust
Chairman of the Board of Voimapiha Oy, Voimapiha Ab and PVO Lämpövoima Oy
Member of the Board of Pohjolan Voima Oyj, EPV Energia Oy, Vattenfall Indalsälven Ab and Vaskiluodon Voima Oy
Chairman of the Board of several companies of Kymppivoima Group

Tiina Marjukka Tuomela (b. 1966)


M.Sc. (Eng.), MBA



Main occupation


Executive Vice President, Generation and Member of the Executive Management Team, Fortum Corporation



Primary work experience
In the present position since 2016
Director and manager positions in Fortum Corporation and Imatran Voima Oy

Member of the Board since
2010

Key positions of trust
Chairman of the Board of Kemijoki Oy
Member of the Board of YIT Oyj, Energiateollisuus ry and several Fortum Corporation companies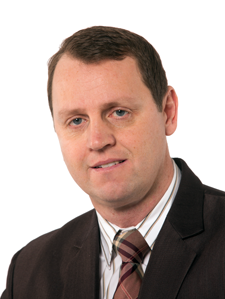 Rami Antero Vuola (b. 1968)


M.Sc. (Eng.)



Main occupation


President and CEO, EPV Energia Oy



Primary work experience
In the present position since 2003
Director and manager positions in TXU Nordic Energy Oy, Fingrid System Oy and Suomen Kantaverkko Oyj

Member of the Board since
2003

Key positions of trust
Chairman of the Board of several EPV Corporation companies
Member of the Board of LeaseGreen Group Oy, Pohjolan Voima Oyj, Vaskiluodon Voima Oy and Voimapiha Oy